Benefits of Asset-Based Lending & Factoring For Businesses
Everything You Need to Know And More to Help Your Clients' Reach Their Goals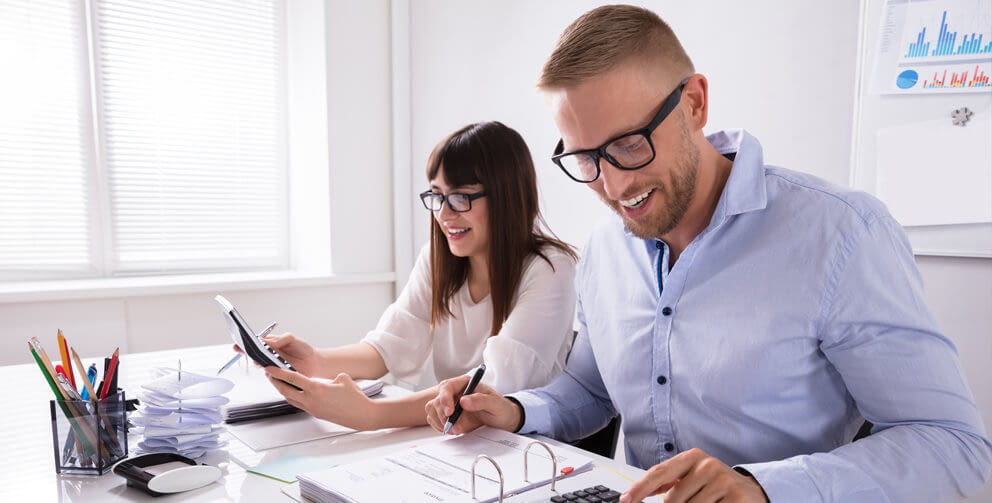 Many businesses utilize sales collections as working capital in order to support payroll, expenses, purchase inventory & equipment and expand.  What happens when relying on sales collections is not sustainable, especially if a business is not paid for 30 days or longer and sales are increasing each month?  Cash flow becomes strained and financial impacts occur.
Being at the forefront your clients rely on you for providing advice during business fluctuations. When you come across a client whose business faces working capital constraints, knowing about all the resources available to aid your clients in overcoming challenges is invaluable.
Two Alternative Financing Options
How Factoring Differs From a Traditional Loan
Factoring allows a business to obtain working capital by selling their unpaid commercial invoices at a small discounted rate. The business receives the remainder of the invoice minus any fees once the factor collects from the customer. This frees-up your client from having to borrow additional funds and adding monthly payments that could affect cash flow.
Overcome Operational Issues
As you are aware, many of your business-to-business clients rely on customer payments as their source for working capital.  While this is a good model, it is not sustainable for many companies who are invoicing their customers on N30-N90 day terms.  Waiting on those customer payments can interfere with business operations and expenses.   Factoring is a viable option to provide a reliable cash flow solution for your clients to cover payroll, pay for advertising, fulfill orders and purchase inventory without worry, all while remaining profitable.
Lower Debt and Credit Risk
Too much debt can over-leverage a business. Factoring provides access to working capital without your clients having to take on new debt. A factor reviews the creditworthiness of a business, but the strength of the accounts receivable carries the most weight in the approval process. Which is beneficial for businesses who have inconsistent financials, growing or a start-up; and need a reliable source of cash flow.
Speed matters when a business is in need of working capital. While other funders can often take several months or longer to make a decision, Seacoast Business Funding is able to close and fund majority of our clients within 2 weeks.
How Asset-Based Lending Differs From Invoice Factoring
Asset-based facilities are lines of credit secured through using company assets as collateral to improve liquidity and provide stable cash flow. The types of collateral used are accounts receivable, inventory, machinery and equipment.  A funder uses a borrowing base to determine the value of assets and the amount of available funds the client can draw from the credit line. The borrowing base is usually a percentage of the market value of these assets. Accounts receivables often provide a loan-to-value (LTV) ratio of 75% to 90%; whereas, inventory or machinery and equipment have a lower LTV of 50% or less.
Flexible Funding Solution
Asset-based facilities allow the company to draw funds to pay corporate expenses, refinance existing lines and take advantage of acquisition & expansion opportunities.  A line of credit offers the flexibility for a business to take-on only the funds it needs when it needs them.  In addition, the company only pays interest on the funds that are drawn.  As opposed to a term loan, where a business must repay it in full, with interest, whether or not the funds were used.
Utilizing Assets Lowers Personal Risk
As mentioned above asset-based loans primarily use specific assets on a business's balance sheet as collateral, which typically poses less personal risk to the business owner. Versus traditional financing which usually involves personal assets as collateral and/or a personal guarantee.  Recommending your clients leverage their outstanding invoices, inventory, machinery and equipment, or even real estate, as collateral is a great option to secure a reliable source of working capital.
Asset-Based facilities are similar to factoring, as that approval is determined quickly.  Additionally, asset-based lenders focus on a business's sales and cash flow projections versus their historicals.  This is beneficial for businesses who are intending to grow steadily over the next year. The underwriting and approval process is much faster than qualifying for traditional financing; and ranges from 2-3 weeks based on whether a collateral audit needs to be performed.
Experience and stability matter when it comes to executing a successful working capital strategy for your clients.  Asset-Based Lending and Invoice Factoring provides quick access to capital for businesses in overcoming liquidity challenges and supporting business operations.